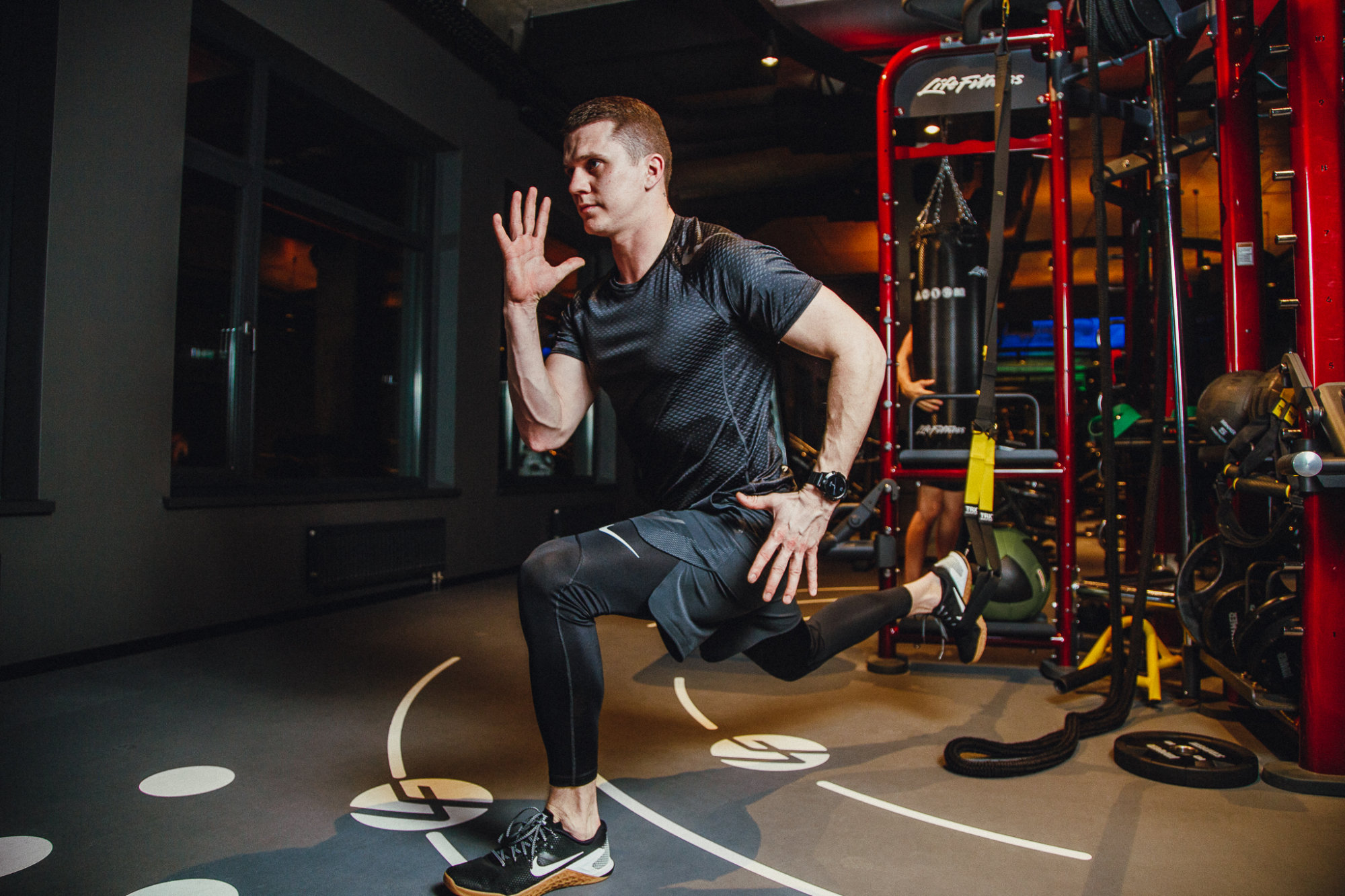 Kristaps Strods
Kristaps is a physical fitness coach, a fan of track and field athletics and the head of SQUAD Hour club. He exhausts himself in sprints, running to the limit of his abilities, but during work with clients it is important for him to provide the maximum possible experience that a client can receive from their training session. It is important for Kristaps to have the client positively charged when they leave the gym and wishing to return. As experience shows, and Kristaps has an extensive body of experience, the person motivates themselves by feeling like they can do more, wiser and better.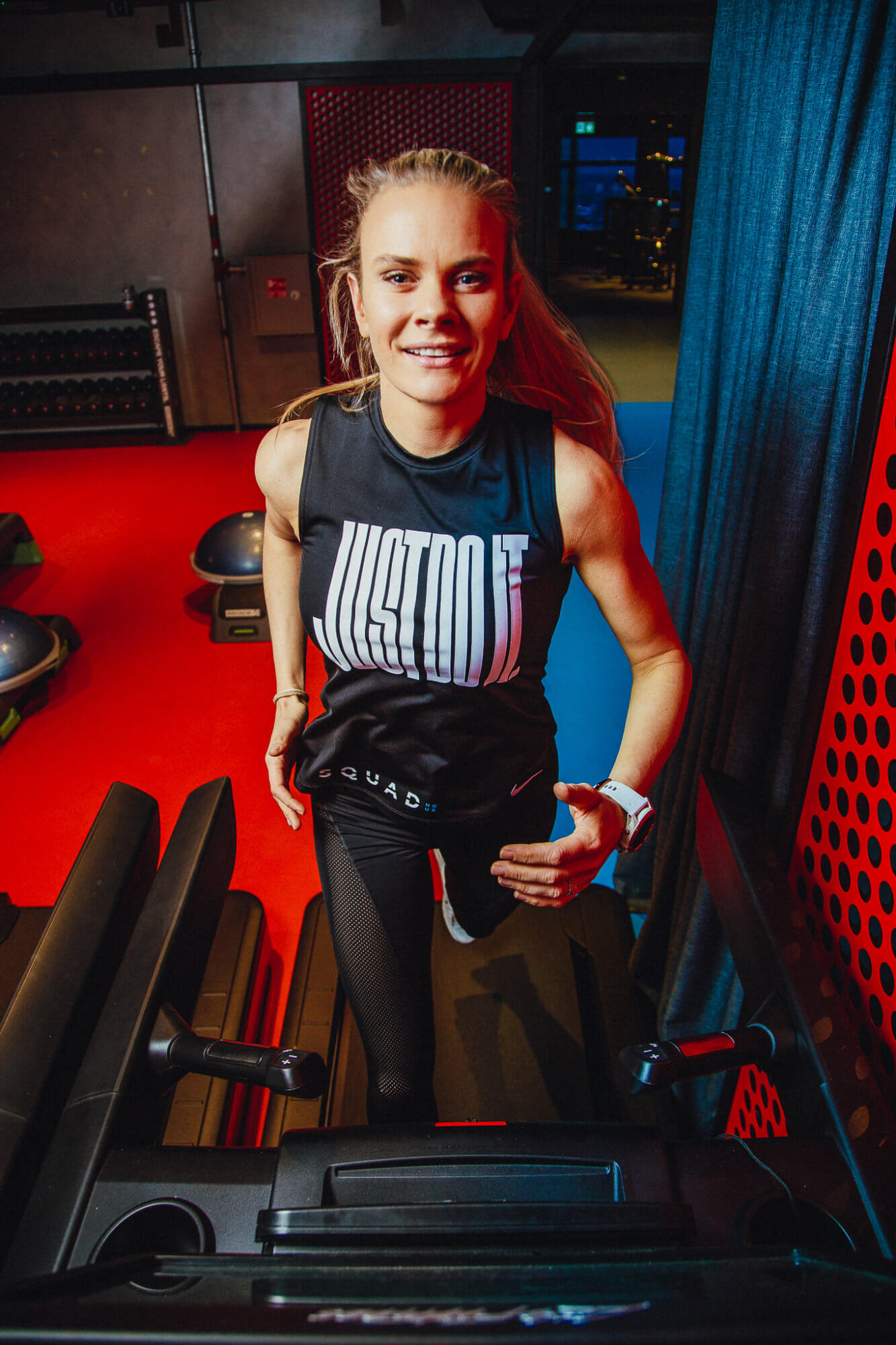 Zanda Zariņa Rešetina
Zanda emphasises comprehensive physical preparation to ensure that the heart is strong, posture is correct, body is firm and movements are smooth. Zanda helps to reach the set objectives by mixing strength, functional, endurance, physiotherapeutic and cardio exercises. There will be no routine or predictability. Simply trust it and do as Zanda says.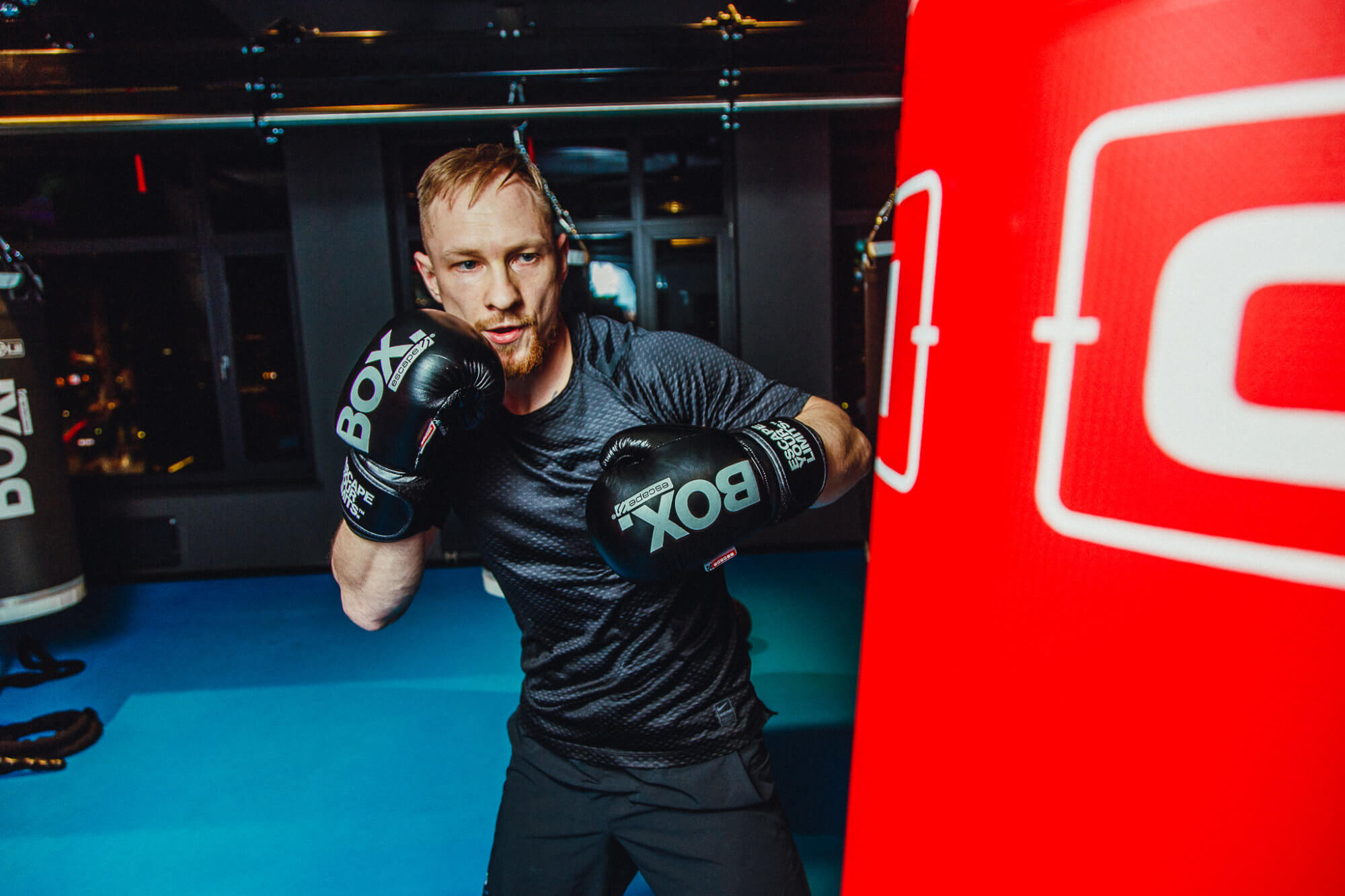 Jānis Ziediņš
There is no victory without a fight. Jānis is a professional combat sports athlete and prepares his sessions with a complex balance between physical and mental preparation. Jānis will make you believe in yourself and show you the shortest way to victory. Victory in the gym, as well as in life.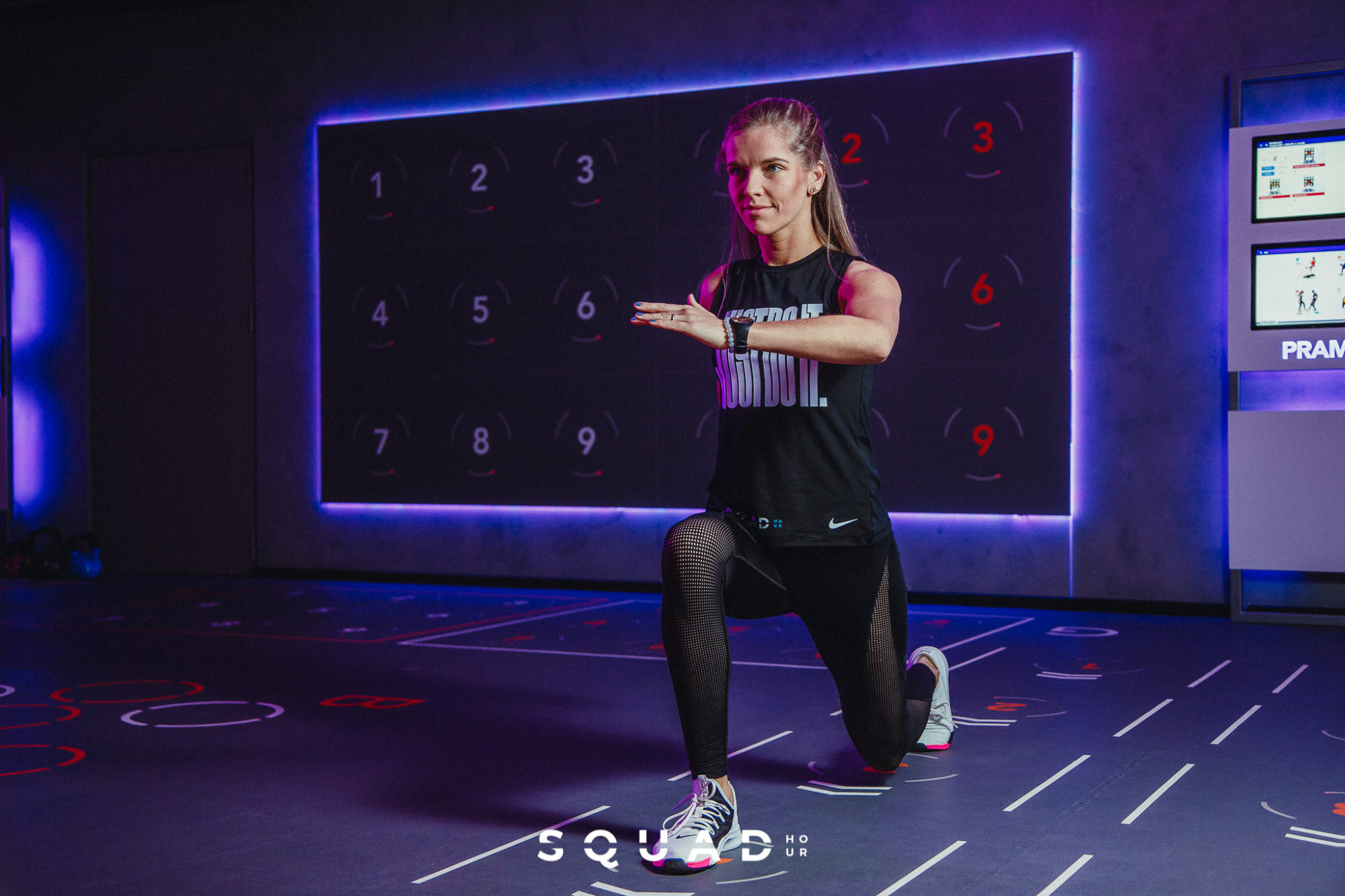 Marta Kalēja Irbe
Marta is not only a fitness trainer, but also a dancer and a former coach of the cheerleading team of the University of Latvia. The above description precisely characterises the energy in the sessions conducted by Marta. Real and dynamic work, as well as a challenge during each session, which enables you to become your own greatest fan. During private sessions, upon assessing the customer and the need to strengthen particular muscle groups, Marta develops a programme to ensure well-being and enjoyment of both the results, and also the journey towards them.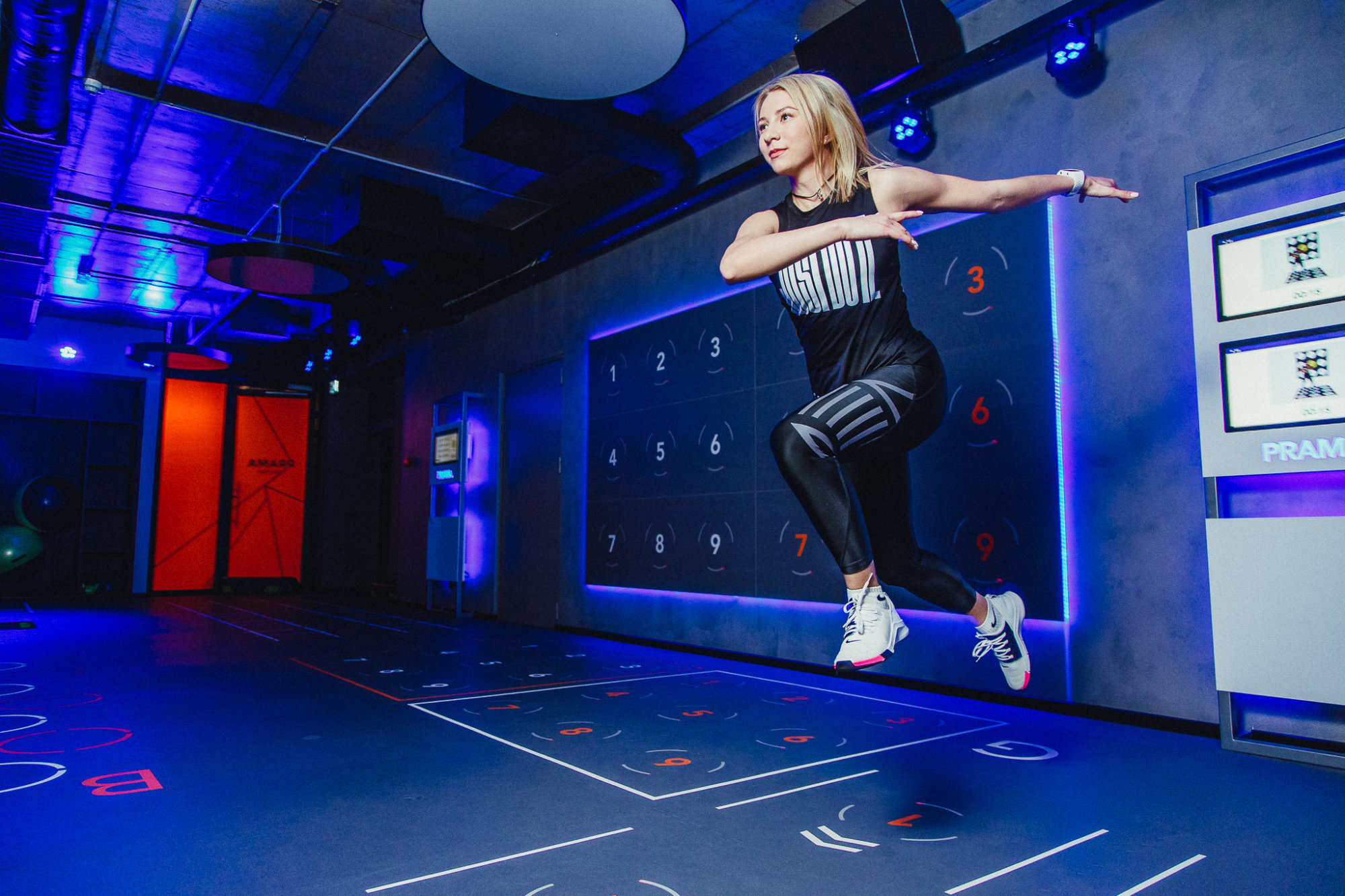 Anna Vasiļjeva
Every training session with Anna is full of small victories. Whether it's high intensity training session or a harmonious body&mind, Anna will motivate you to do more and try something new. Results and progress come when you rely on your coach, and Anna can become your support on the way to your large victory.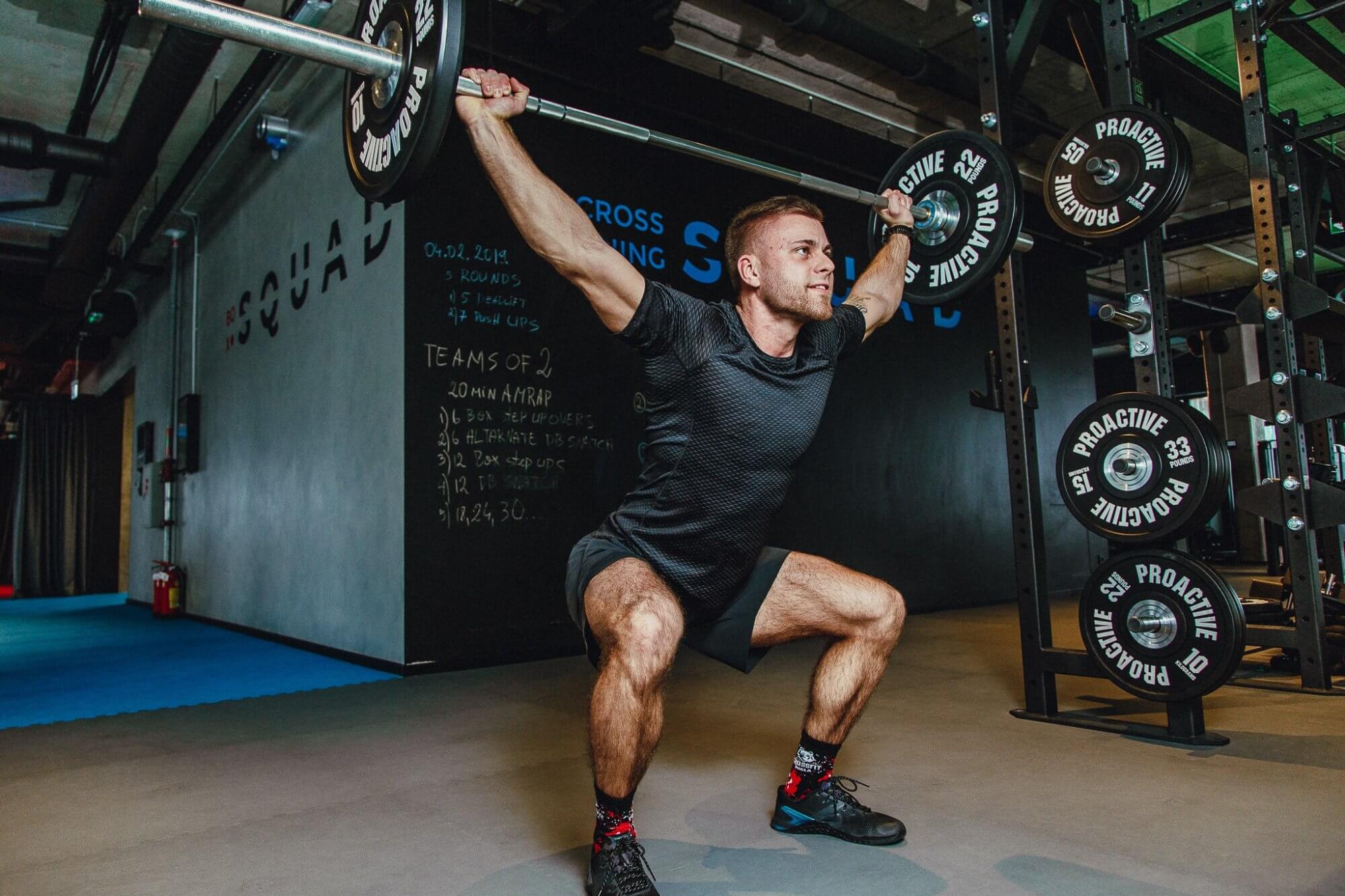 Madars Frīdmanis
Madars knows team and individual sports from within and knows how to prepare your physical condition for the desired result and specific nature of the type of sport. Madars is moving towards perfection, which, as a rule, is three steps beyond the comfort zone. Being a passionate motorsports athlete, Madars favours agility, balance and reaction speed exercises. A strong body and sharp mind not only provide results in the gym, but in life as well.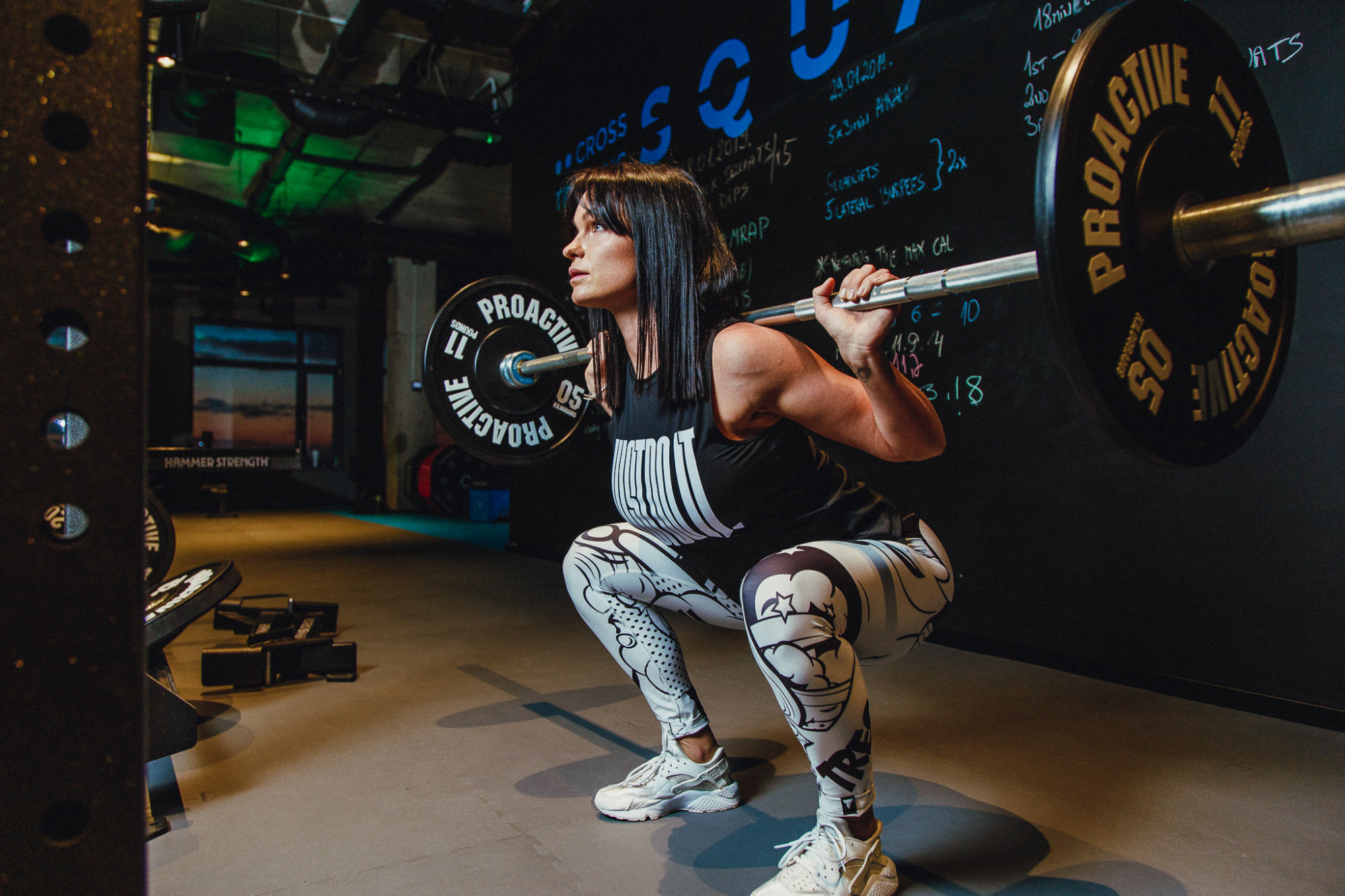 Jekaterina Sidorova
Jekaterina is a guru of weight loss and firm butts. If you do not believe that people can change, you need to reserve some time with Jekaterina. She is a nutrition specialist, and she knows that 80% of good physical shape is reached by observing your individual menu. The remaining 20% is squats, squats and squats.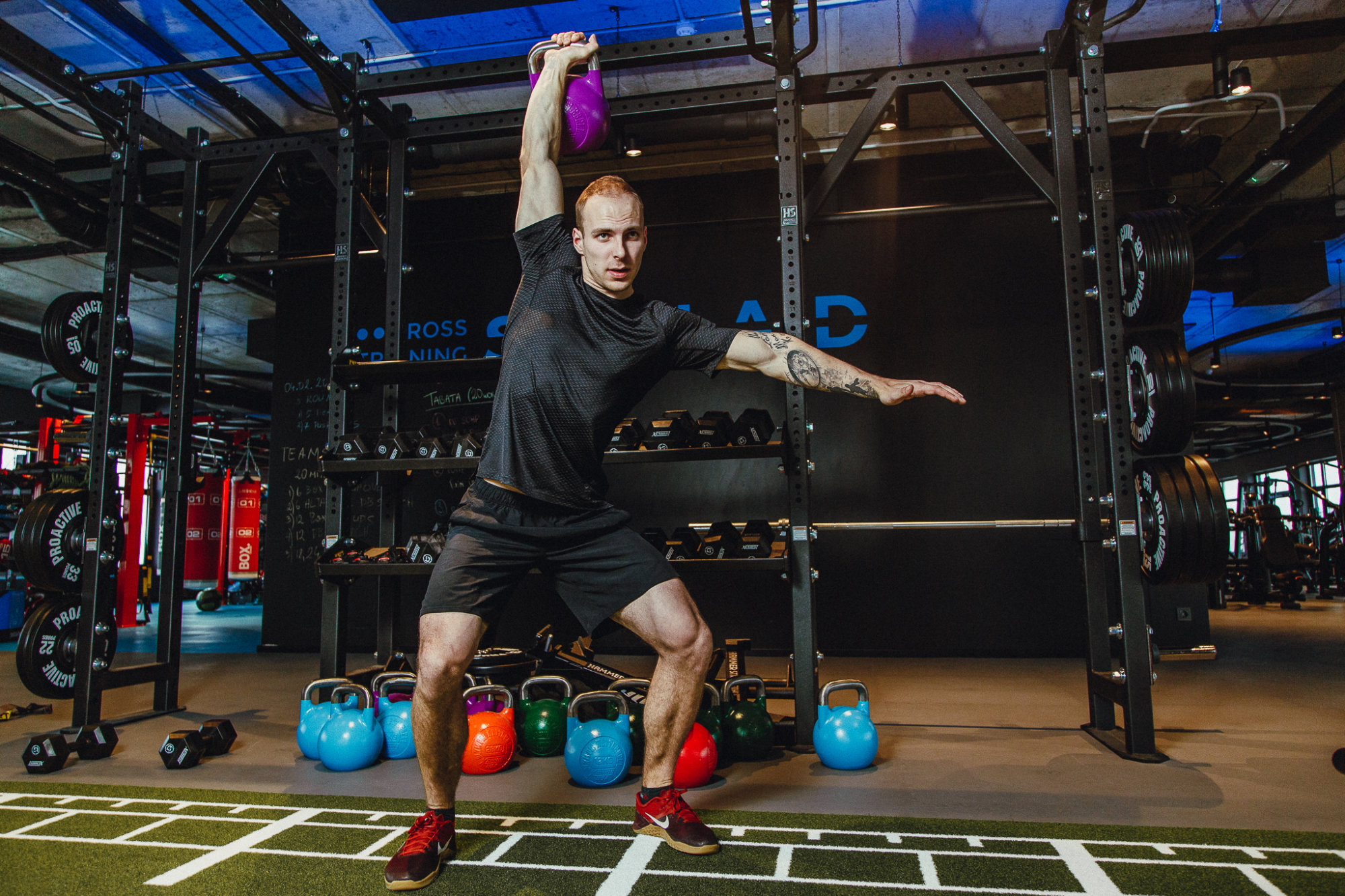 Edgars Reinholds
Edgars is a qualified weightlifting coach and his sessions are based on the CrossFit training system. Irrespective of whether it is an individual or a group session, the client's trust in the coach is important. Edgars provides exercises that he does himself and he perfectly knows where, and how much it burns. It might not be easy, but it is worth it.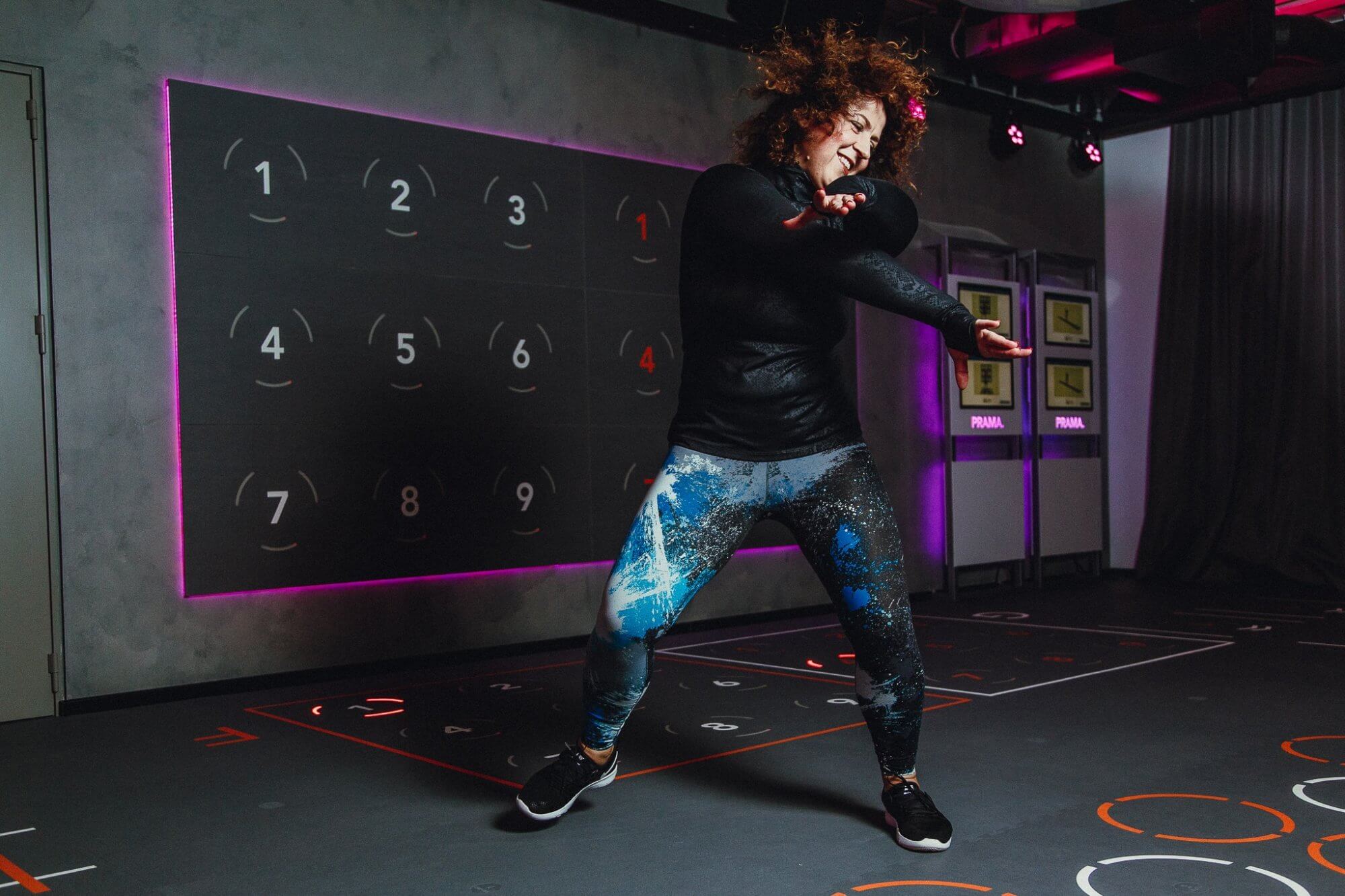 Anda Radziņa
Anda is a nutritionist and a coach with 25 years of experience. Dance is her form of expression, but her clients get sweaty, as well as receive a cortisol and dopamine hit through exercising. Strength exercise for endurance, aerobic - for a well-trained heart. She motivates with a smile and tackles things seriously, but in a light way. If you need to get down to business, the only day to start is today.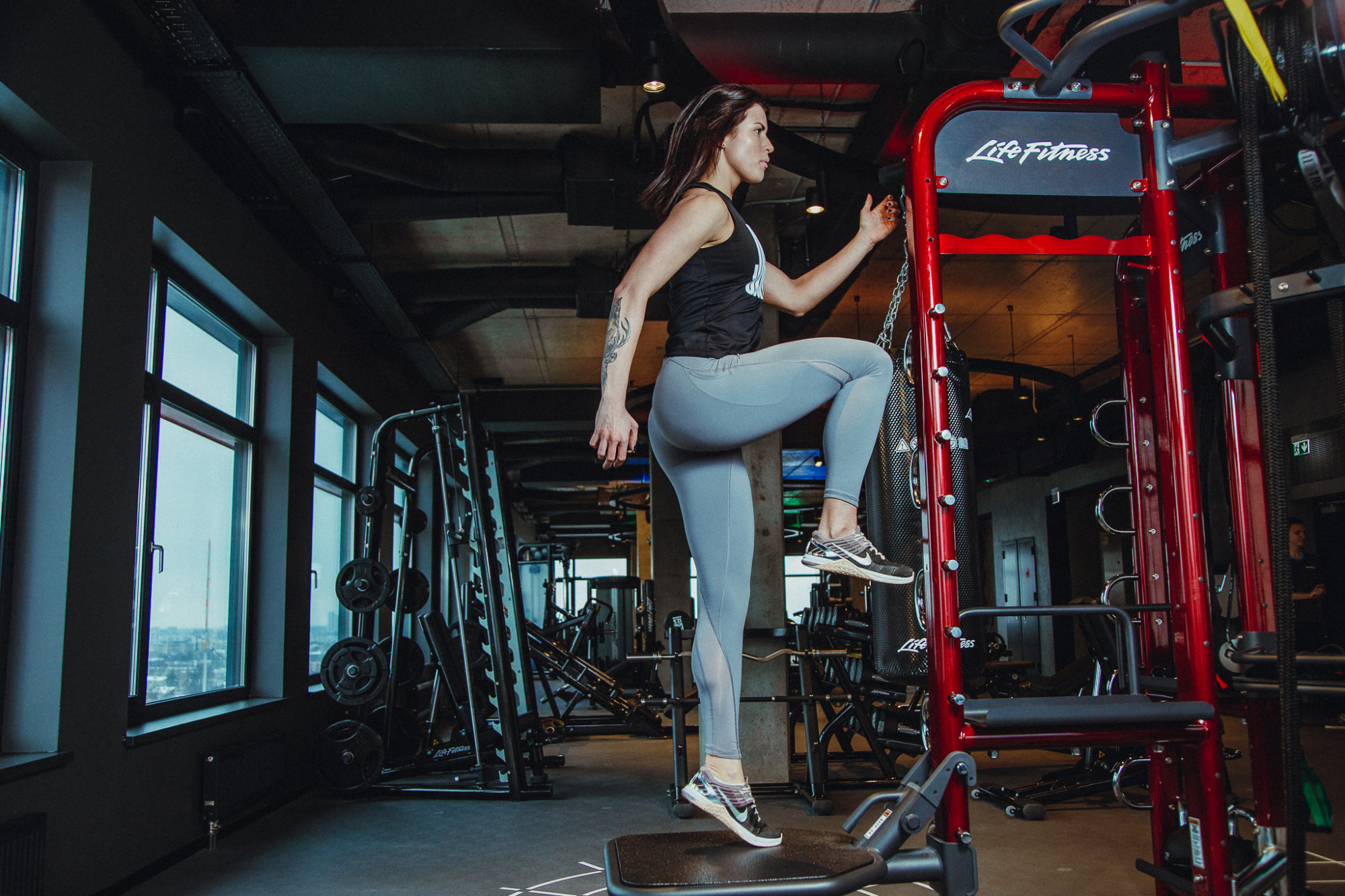 Beate Streiķe
Beate helps a client to notice what can be done now, as well as see what they will be able to do tomorrow. When conducting strength and endurance training, Beate urges customers to reach the limits of their capacity. After training sessions, Beate bids farewell to customers who are happy to have done more. If you find yourself within the comfort zone - run! You know that you can do more.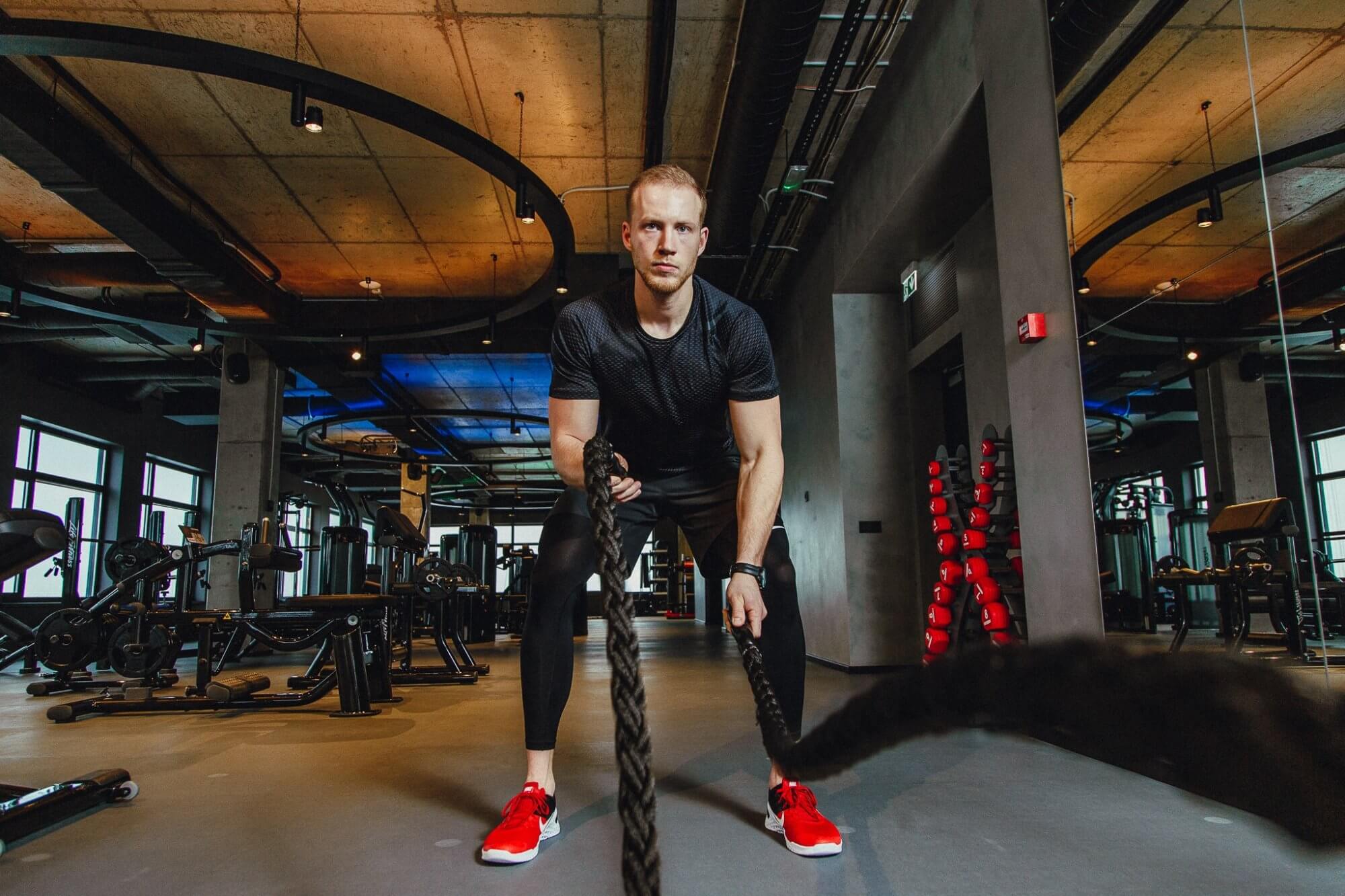 Reinis Rudzītis
Reinis has an utterly serious approach and iron grip. And it is not just because Reinis participates in arm wrestling championships. Reinis helps you to achieve perfectly smooth movements, firm posture and strong muscles. Reinis is aware that he has the opportunity to improve the quality of his clients' lives in his hands, and he approaches this task like a grand master. It doesn't matter, whether you are 7 or 97 years old, it is important to move and do it correctly.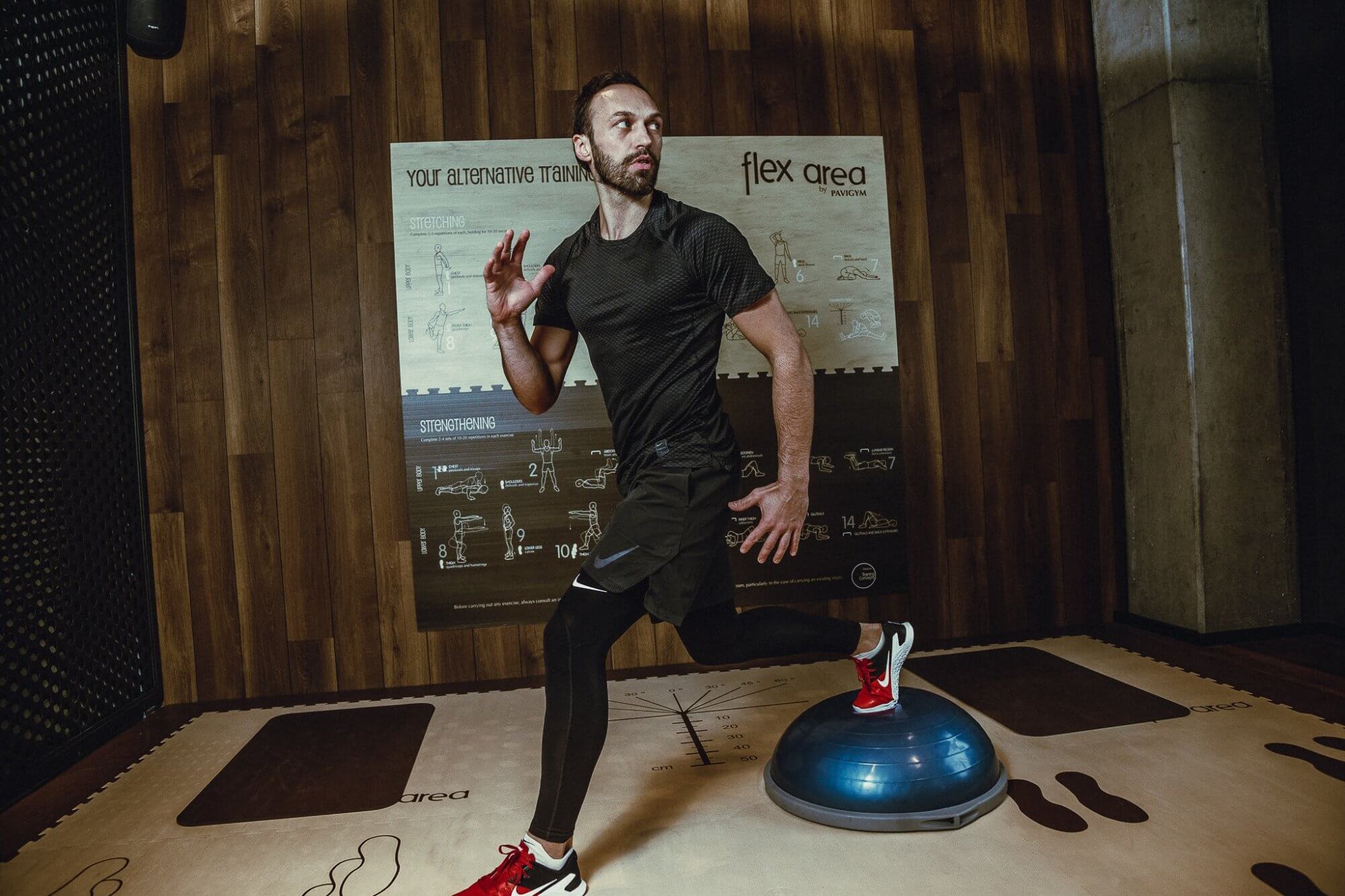 Andrejs Filipovs
The mission of Andrejs is to change the world. Insufficient movement is the biggest evil and Andrejs fights this by using his energising ability to pull others along. Andrejs is a professional king of dance and choreographer; he is a hotshot and happiness hormone dealer. His sessions combine endurance and cardio exercises to reach the maximum energy boost. During private sessions, Andrejs helps to raise the client's awareness of their objectives and develop positive dependence on their achievements.
Emīls Pavlovs
You don't want to hear it, but you know it perfectly - the result comes with perseverance and regular exercise. Emīls does not play around, he is there for you to do more, and a bit more again. Excuses? No excuses! Emīls specialises in strength exercise and health promoting physical activities. He knows that sports improve health and productivity in all areas, and he will get you there.
Arta Zaņuka
And Om to you, too.
Arta specialises in mental classes by teaching Pilates, BODYART and yoga. Arta's approach is well considered, structured and methodologically sound, enabling participants to reach an energised and harmonic body condition, as well as a clear mind. Regular, intelligent and consistent movement is Arta's key to joy and balance. Her hobby is diving and her life moto is - aim for the stars. During her sessions she helps to surrender and dive, to breathe out and to inhale the positive.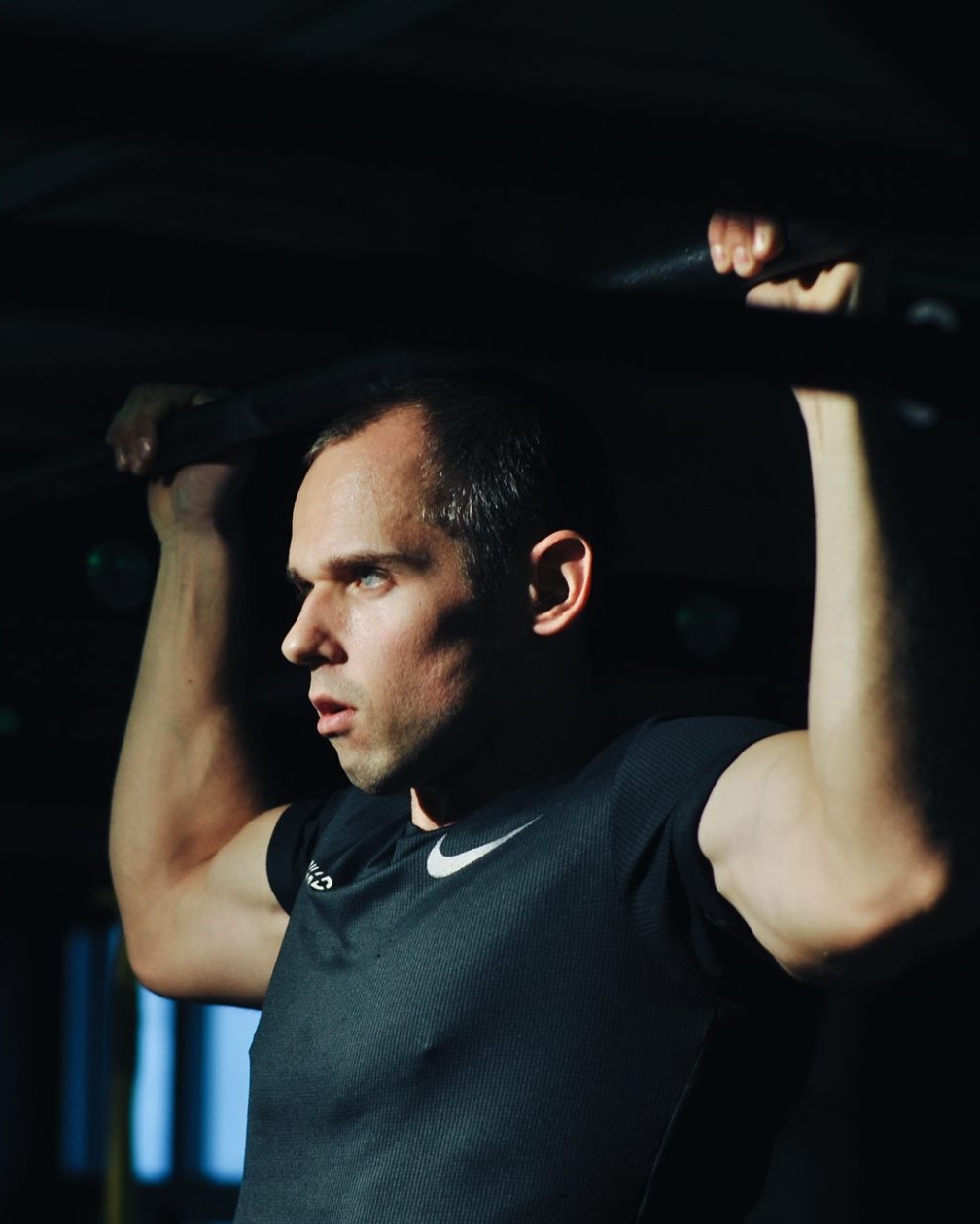 Mārtiņš Sils
Mārtiņš is a fitness evangelist, who strives for the maximum and purposefully guides his clients towards success. It is not without reason that Mārtiņš was once a sports teacher. He draws inspiration from outstanding athletes of the world and their training techniques. He has found a golden combination between strength triathlon, body building and street gymnastics for himself. Mārtiņš uses specific guidelines to develop programmes for his clients; he exercises discipline and works persistently to achieve the result. Sports becomes an easily maintained habit, if you know your objective and your coach is uncompromising.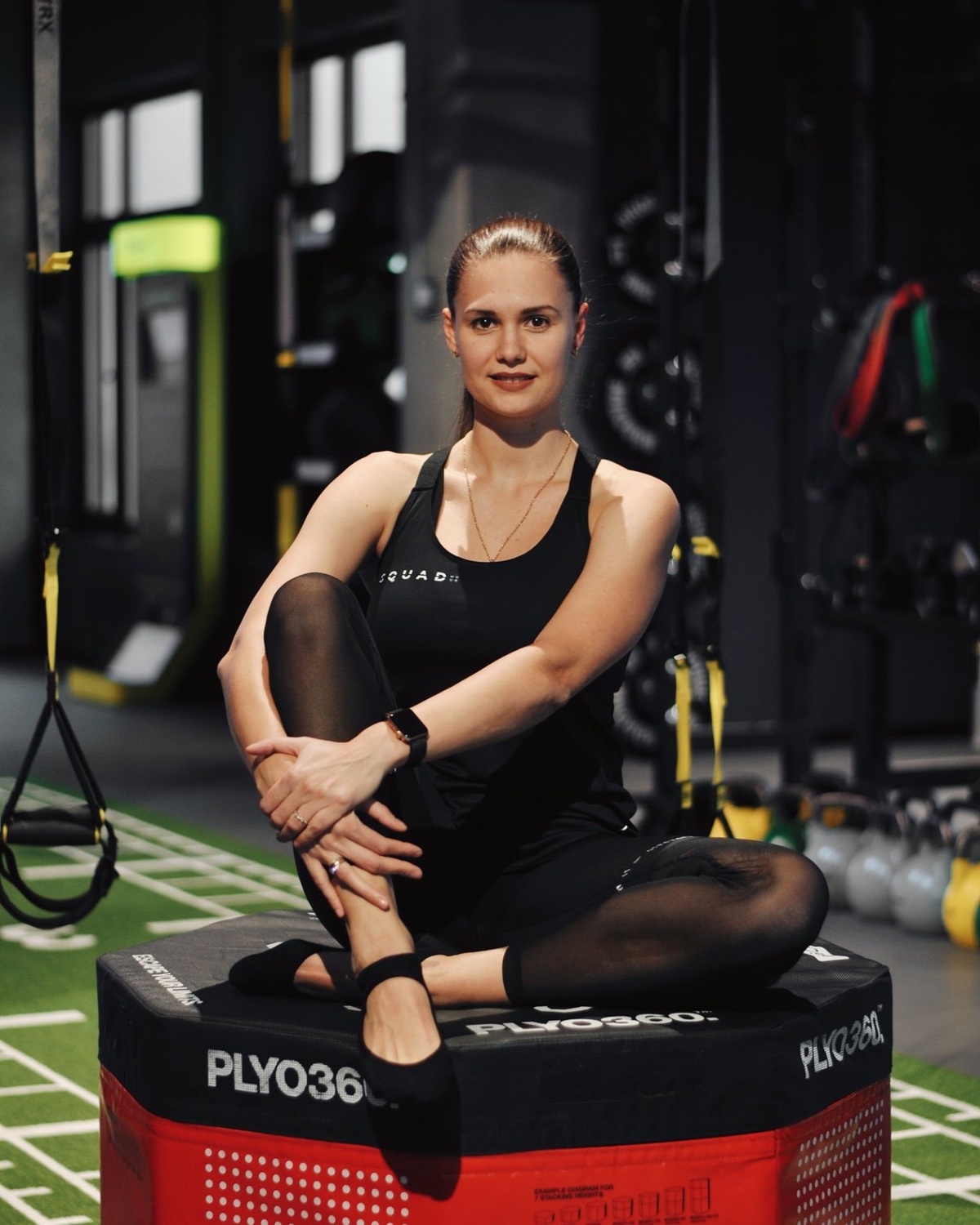 Natalja Zoricova
If something hurts while you are moving, you should slow down and listen in to it. Natalja helps in understanding problem areas of your body and developing movement patterns to train and relieve muscles. She works individually by adapting to the pace, capacities and objectives of the client to relieve back pain, hurting knees and discomfort in the body. The body gives you hints if you slow down and listen to yourself, as the problem is not always where it hurts.